Why LPL Financial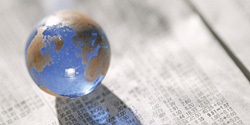 America's #1 Independent Brokerage Firm
LPL Financial, a wholly owned subsidiary of LPL Investment Holdings Inc. (NASDAQ: LPLA), is the nation's largest independent broker-dealer (based on total revenues, Financial Planning magazine, June 1996-2020), a top RIA custodian, and a leading independent consultant to retirement plans. LPL Financial offers proprietary technology, comprehensive clearing and compliance services, practice management programs and training, and independent research to approximately 16,000 financial advisors and approximately 700 community and regional banks and credit unions nationwide. In addition, LPL Financial supports over 4,000 financial advisors licensed with insurance companies by providing customized clearing, advisory platforms and technology solutions. LPL Financial and its affiliates have over 3,000 employees with headquarters in Boston, Fort Mills, Austin, and San Diego.
LPL Financial offers no investment products of its own, so LPL Financial advisors can devote their time and energies not to product quotas and sales goals, but to understanding your individual financial objectives. To help them meet your needs with suitable options, LPL Financial provides access to thousands of individual securities and forms alliances with the nation's leading providers of investment and insurance products.
Because LPL Financial doesn't offer proprietary products and doesn't engage in investment banking activities, we are able to provide objective investment recommendations that integrate a broad scope of investment products, including stocks, bonds, annuities, and mutual funds.
LPL Financial advisors have direct access to our team of analysts and to superior tools and technology designed to help increase the value and impact of our independent research. These resources help LPL Financial advisors focus on client relationships and investment solutions. For more information, visit www.lpl.com.